Living a busy life? You need a bag that can suit different scenarios, like multi-function, massive capacity, fashionable styling.
For work or  school, Tait tote is the one that can perfume for all your needs.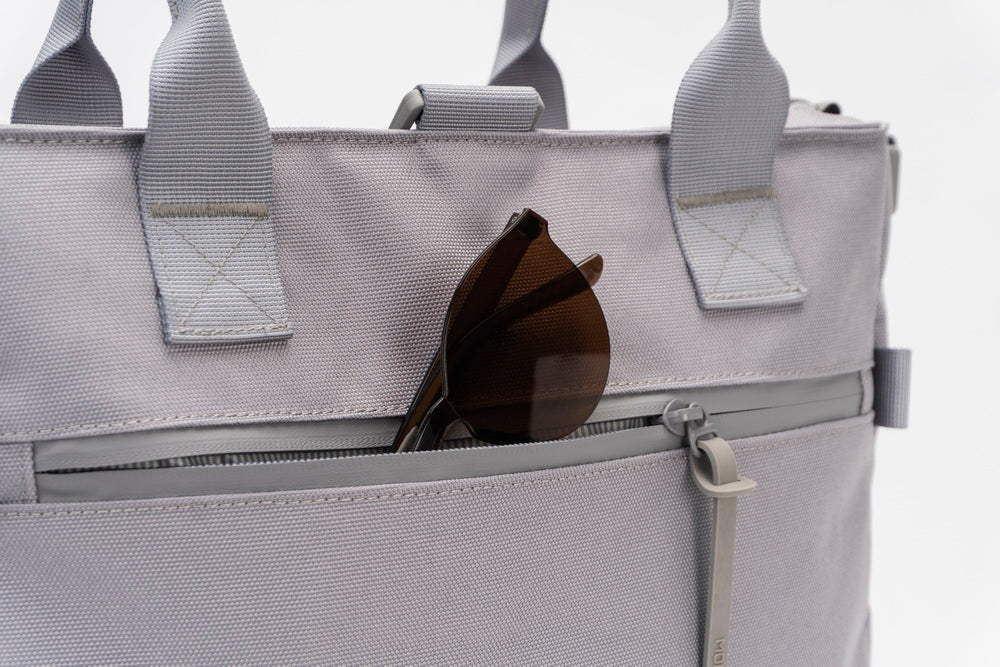 Excellent Capacity with Multiple Partitions
Tait has a large capacity with several partitions. The main compartment can store a 14-inch laptop or A4 size documents. At the same time, it comes with multiple partitions of different sizes, allowing you to store and divide different personal items such as water bottles, umbrellas and stationery. Tait tote is equipped with zippered outer pockets on the front and back. The front pocket can store small accessories like earphones and the back pocket for storing personal important items.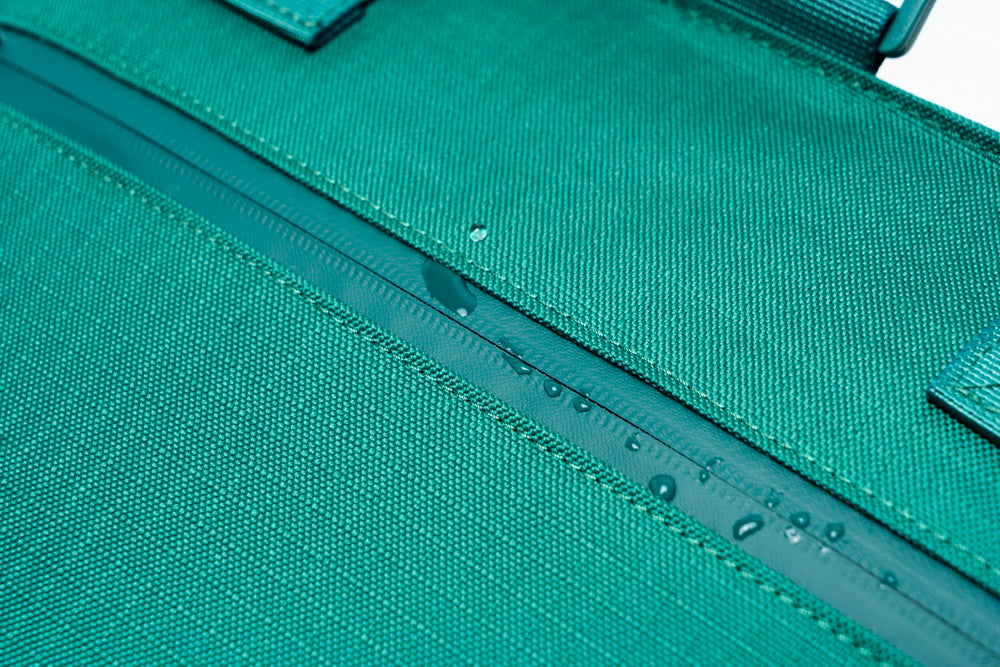 Comprehensive Protection and made from high-quality Materials
Tait tote is made of durable and water-resistant recycled fabric, which is easy to clean, wear and is also tear resistant. Tait tote is also a best friend for you if you like outdoor activities. You don't have to afraid your bag will get dirty very easily. In case it got stains on it, stains can also be easily removed.
With waterproof zipper design, avoiding your personal belongings getting wet, as well as protecting your electronic gadgets. What is more, it comes with RFID blocking sleeves which helps to protect you from data theft.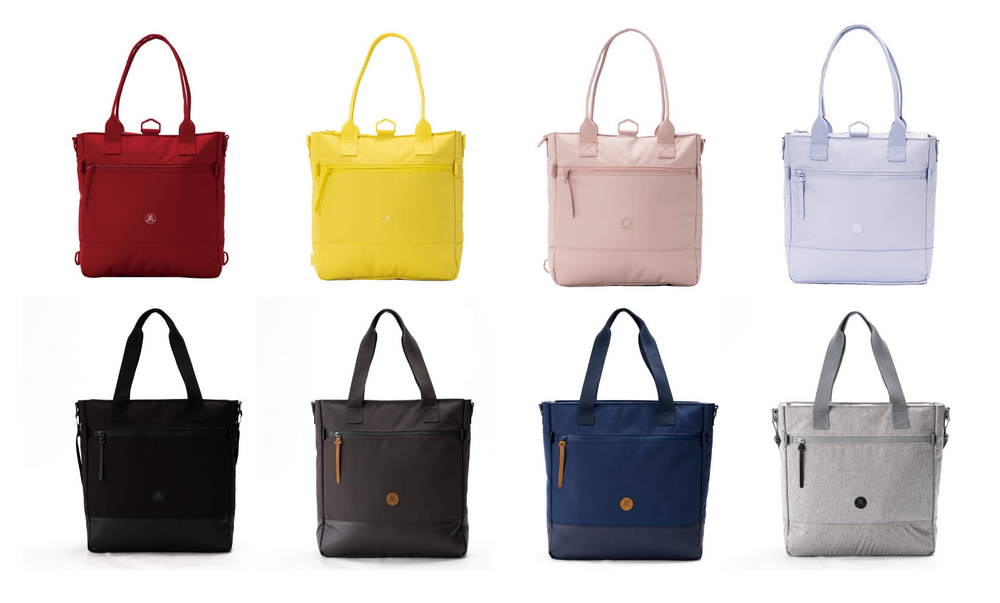 Multifunctional and colours to suit all occasions
As a handbag for work and school, the colour of the bag has to be just right. It would be too dull if it is all black, but red or yellow might be too sharp. Therefore, Tait tote comes with multiple colours selection. In a low-key way, you can choose agate black or olive-grey. If you want something different, but subtle. Royal blue or snowflake grey might be your cup of tea. For people who like sharp and energetic colours, samba, sheen, dusty pink or lavandula could be your choice! There is always one that suitable for you in 8 colours.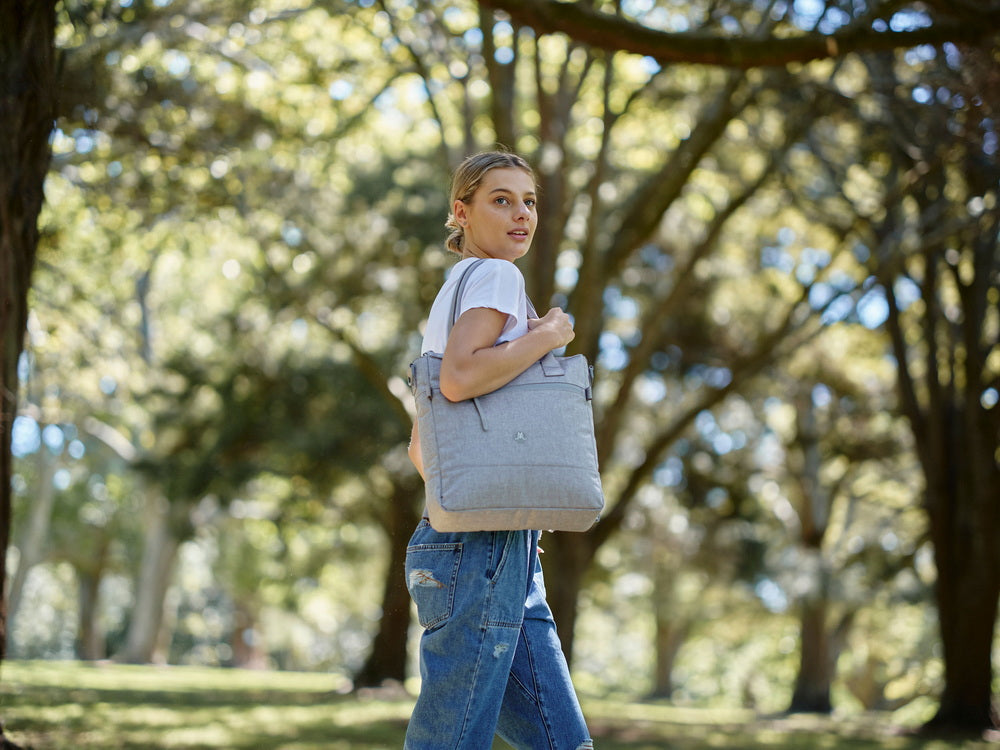 In addition, Tait tote has an adjustable long strap that can be flexibly changed. It can be used as a handbag or messenger. Easily switch functions to match in different occasions.
Tait tote is not just suitable for work and school, it also suits for leisure use on holidays. Suppose you are looking for a handbag that with simple design, multi-functional and easy to match. Tait tote is definitely under your consideration!