Madame Fù x Moral – Afternoon Tea Escape

Moral will be collaborating with Madame Fù, a contemporary Chinese restaurant located in the Tai Kwun Centre for Heritage and Arts, encouraging sustainable living; creating social and environmental values in conjunction with cultural and amazing dishes.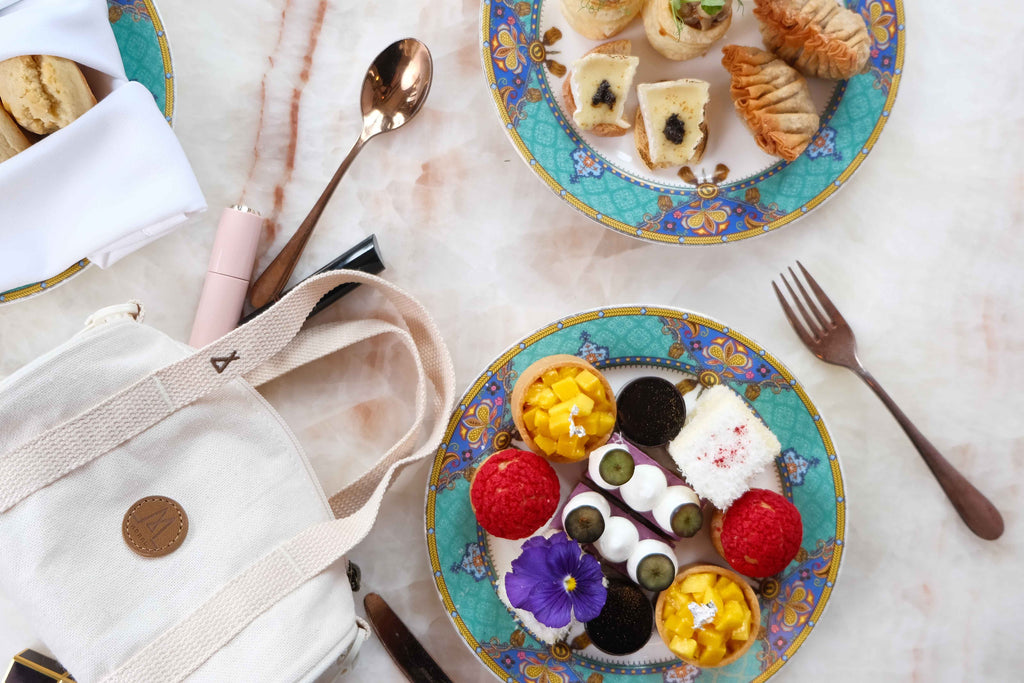 In this collaboration, Madame Fù will provide you a variety of unique and representative cuisine, such as Vanilla Lamington Cake, Blueberry Cheesecake and Crispy Strawberry Choux. Especially for the Plain Scone & Raisin Cranberry Scone with Clotted Cream and Madame Fù Signature Rose Petal, giving you a fabulous and extravagant dining experience.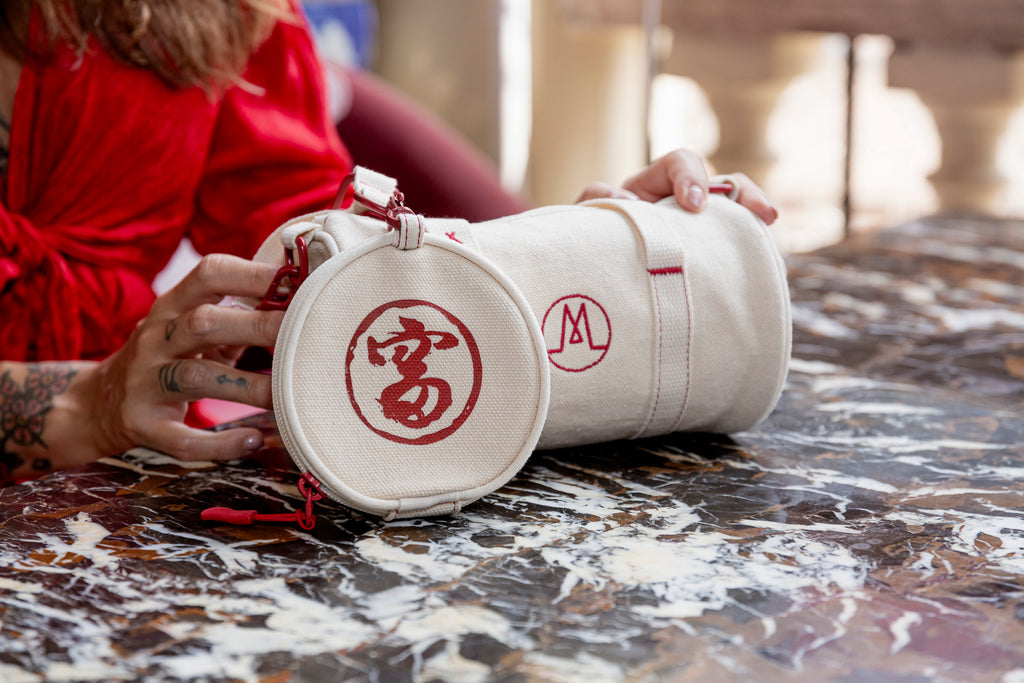 In addition to tasting various beautiful creations, guests will also receive a Special Edition Rose Duffle Crossbody Bag made by Moral. The Special Edition Rose Duffle Crossbody Bag is printed with the "Fu" mark representing Madame Fù on both sides. The off-white design gives a fresh feeling and is definitely the focus of this summer.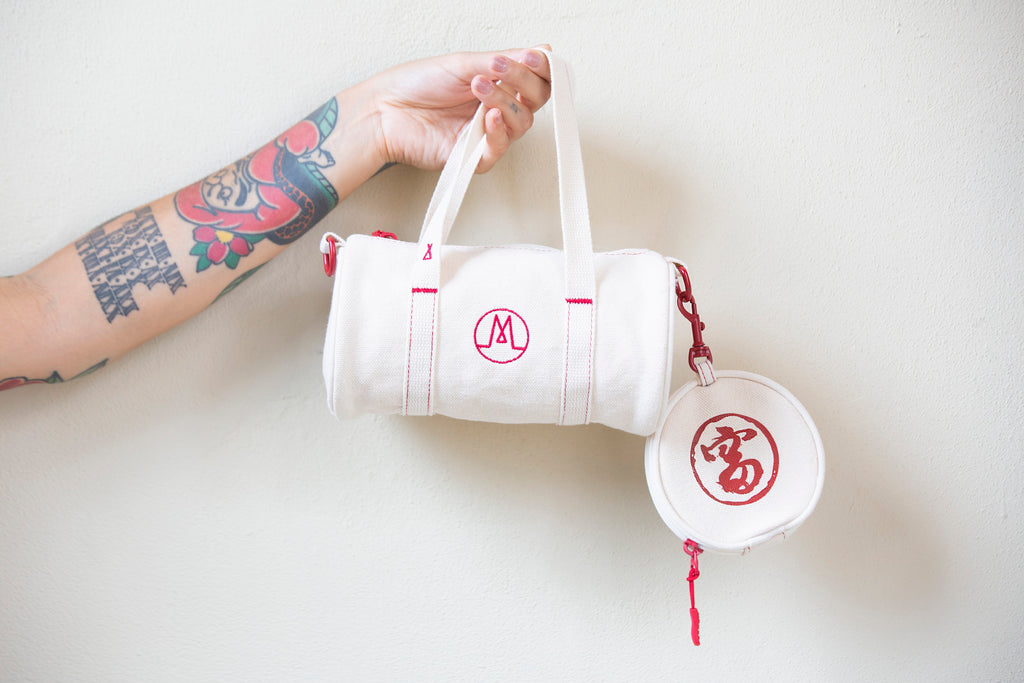 There are two ways to wear Rose Duffle. As well as the dual handles, it also comes with a removable and adjustable shoulder strap. No matter how you carry, it can match your daily outfit easily.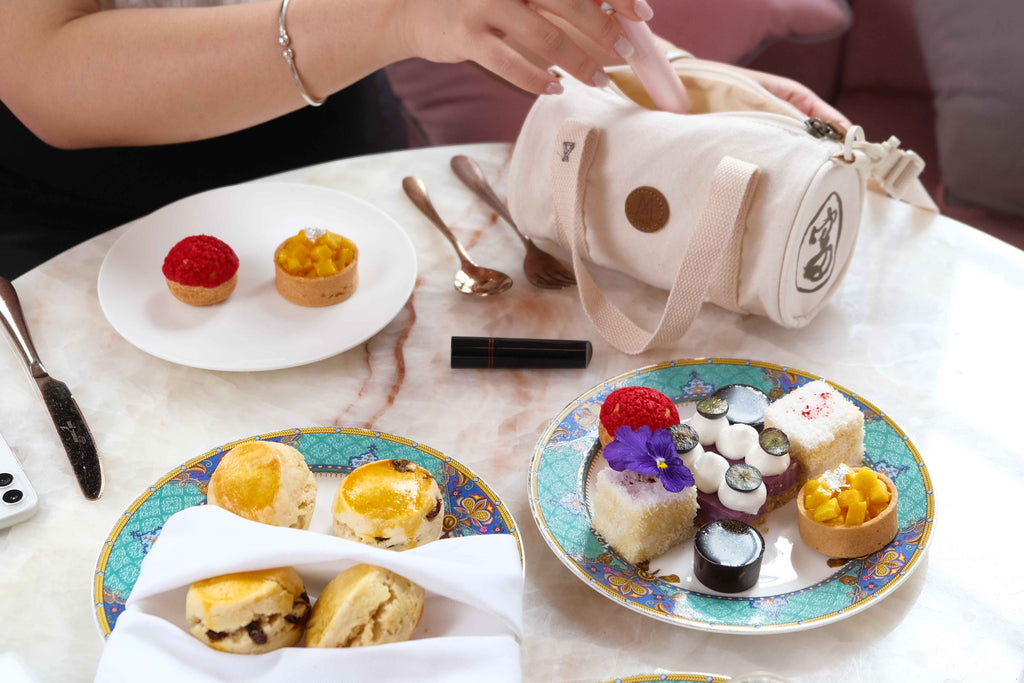 It is not an just an ordinary afternoon tea set for the taste satisfaction, but also a place to execute an environmental mission statement. The Special Edition Rose Duffle Crossbody Bag is made of recycled canvas cotton, which aims to reduce the overuse of natural resources and contribute to environmental protection.
Want to chill for an afternoon tea? Let's grab an afternoon tea at Madame Fù!
Moral x Madame Fù
Afternoon Tea Menu
Blueberry Cheesecake
藍莓芝士蛋糕
Fresh Mango Tartlet
鮮芒果撻
Crispy Strawberry Choux
脆皮士多啤梨泡芙
70% Chocolate Truffle
70%松露朱古力
Vanilla Lamington Cake
林明頓蛋糕磚
Plain Scone & Raisin Cranberry Scone with Clotted Cream and Madame Fù Signature Rose Petal Jam
原味鬆餅和葡萄蔓越莓鬆餅 配德文郡忌廉和 Madame Fù 特色玫瑰果醬
Creamy Mushroom Tartlet
忌廉雜菌撻
Camembert with Truffle Crostini
松露金文畢多士
Shrimp and Avocado Cocktail
大蝦牛油果杯
 Deep-fried Curry Chicken Dumpling
香炸咖哩雞角